Welcome! Creative Counseling Connections specializes in working with FAMILIES, CHILDREN, and ADULTS for the treatment of:
anxiety, utilizing Cognitive Behavioral Therapy (using realistic thinking to decrease intensity of feelings) and biofeedback
depression
communication, conflict resolution and relational concerns
attachment/complex developmental trauma concerns via use of TBRI (Trust-Based Relational Intervention & TF-CBT)
alternative (non-medicinal) treatment of ADHD via neurofeedback
grief and loss
biofeedback training for stress, pain, and handling emotions
About Sara Rodriguez, LCSW-C
Post-Graduate Certifications:
Cognitive Processing Therapy for Trauma, National Center for PTSD
Trust-Based Relational Intervention Practitioner (TBRI), Karyn Purvis Institute of Child Development
"Adoption Competent Counselor," Adoptions Together/C.A.S.E
Trauma-Focused CBT Program, University of South Carolina
As an independently licensed clinical social worker, I enjoy using my training and experience in therapy to serve others. I am not the typical therapist depicted on TV who simply nods her head and asks "how does that feel?" I believe it is my job not only to create a safe place where you can feel heard and understood, but to send you out the door with skills you or your child can use in your daily lives.
As a believer, I am able and happy to include spirituality as a part of this journey, upon request. It is my goal that healing, connection and hope grows as a result of our time together.  Please feel free to visit the rest of my website for more details.
Contact:
Sara Rodriguez, LCSW-C
Germantown, MD
301-740-6643
Independent Contractors serving Creative Counseling Connections
Paula Schuster, LCSW-C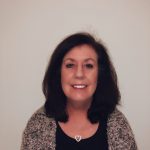 As an adoptive mother and trained therapist with over 25 years of experience, my passion is to help other adoptive or foster parents/families in the unique struggles they face.
I provide parenting support and coaching from the backdrop of attachment/connected parenting and Trust-Based Relational Intervention strategies. My training background is in trauma, loss and attachment.
For adoptive or foster children: I provide play therapy, trauma work and Trust-Based Relational Intervention strategies for the parent & child attachment. Expect to have a lot of fun together!
Katie (Kathleen) Giganti, LCSW-C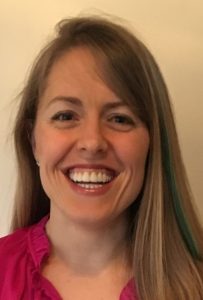 I enjoy working with TEENS, PARENTS and ADULTS for the treatment of anxiety, depression and relationship concerns. I rely heavily on evidence-based practices such as Cognitive Behavioral Therapy ("CBT") and Dialectical approaches for stress reduction & mindfulness. I am available to provide therapy at your teen's school to accommodate for busy schedules, academic challenges or the need for collaboration with school staff.
My approach to parent coaching relies heavily on "positive parenting" strategies for avoiding power struggles and maintaining connection. Therapy "boot camp" (9-12 weeks) available for those seeking short-term counseling.
I am a trained fitness instructor (and a mother of four!) and am able to incorporate physical and/or spiritual health into my work, upon request. I have immediate openings on Wednesdays and look forward to hearing from you!